I am a huge fan of weekend projects, and I especially love projects that allow me to use old items I have around the house, or inexpensive things I can pick up at my local thrift store or craft store.  I find the creative process of the project to be a rewarding and productive moment of solace from the everyday stresses that surround me.
While I wasn't prepared to work on any projects as Hurricane Irene passed over this weekend, I did discover two great ones from Danny Seo's new book Upcycling: Create Beautiful Things with the Stuff You Already Have.  
The projects: Two great floor mats that are easy and cost-effective to build, and have great style (see below).  Had I had all the supplies necessary, I would have had quite a crafty hurricane experience.  Instead, I have added the ideas onto my list of fun, future projects.
Leather Belt Rug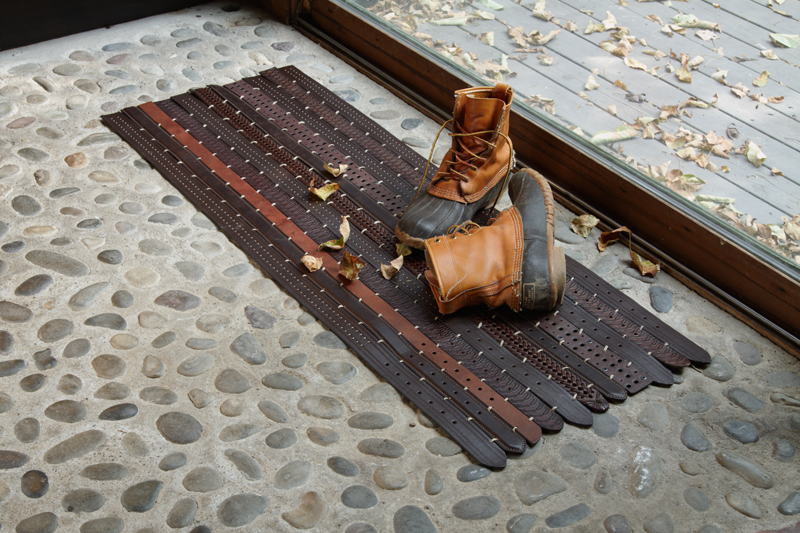 Supplies Needed:
A dozen old leather belts
A hole cutter
Hemp twine
A needle
Cork Bath Mat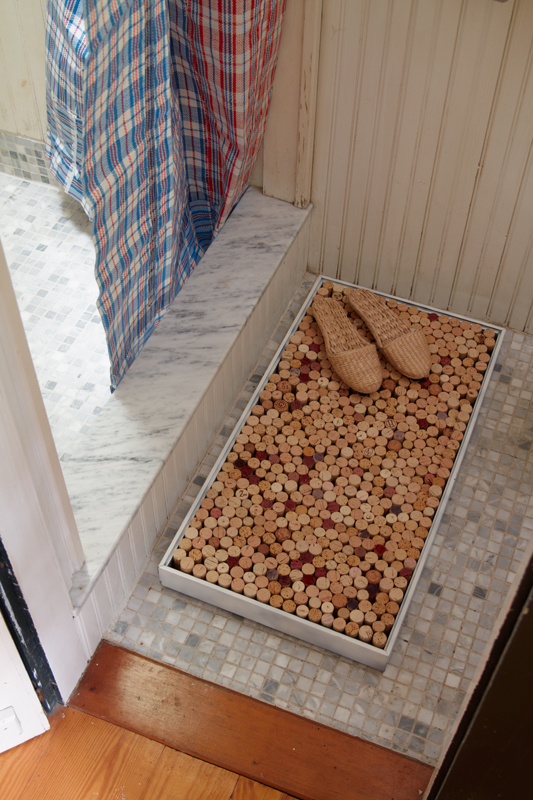 Supplies Needed:
A white shadowbox
About 500 wine corks
No glue or adhesives necessary
Images & Ideas courtesy of www.dailydanny.com