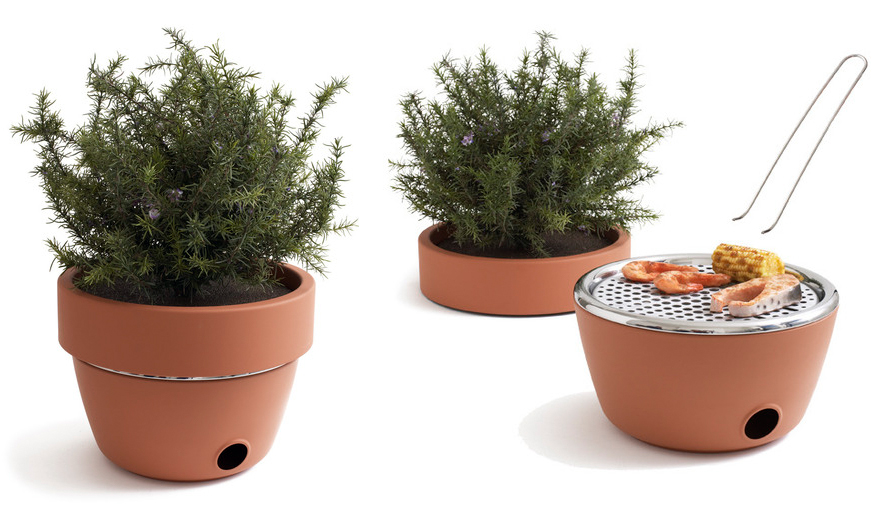 The countdown is on….  we are less than one week away from the official start of the summer grilling season!  If you have been dreaming of joining the summertime cult of men and women who are OCD about BBQ-ing, but you are short on space for a grill, check out Black + Blum's Hot-Pot BBQ.
The Hot-Pot puts your BBQ and garden in one, helping you not only save space, but also save you from a horrible eyesore in your outdoor living area.  Made from stainless steel and a heat insulated ceramic coating, the Hot-Pot allows you to maximize your outdoor square footage by growing your garden on top of your grill.  It is the perfect solution for those of us living in areas with limited outdoor space.
With the Hot-Pot BBQ you will finally be able to have that sizzling steak you have been craving, as well as the fresh home-grown herbs for the marinade.